Acoustic insulation covers all aspect of noise reduction i.e. sound absorption, reflection, dissipation and transmission. All Materials do possess some acoustic properties, which are directly related to the composition of material. Materials with high porosity show better sound absorption properties.
Rubber Concept has developed special Polyurethane foams for acoustic application.
1) Acoustic PU foam for industrial application:
Rubber Concept has specially developed acoustic foam based on PU, for the enclosures of heavy sound generating machineries such as heavy motors, generator sets etc. These foams are designed to reduce the dB level of sound outside the enclosures. These foams are made from combination of densities to make it effective sound dampening solution for varying frequency. Rubber Concept supplies Acoustic insulation foam with coating of PU film and adhesive coating on other side. PU film prevents penetration of moisture, dirt, dust etc to maintain the sound absorption properties of foam while adhesive coating eases the assembly operation.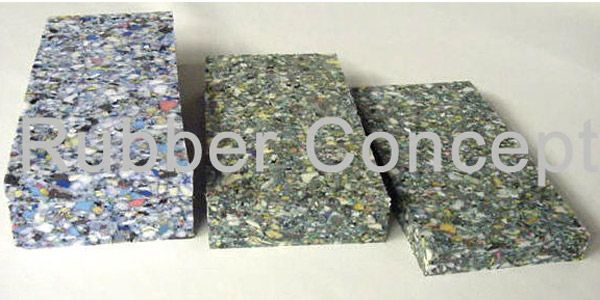 2) PU foam for recording studio:
Here, the requirement is not only sound absorption but also, reduction of echo and reverberation. For this application, Rubber Concept has designed special grade of Polyurethane foam, to achieve excellent NRC (Noise reduction coefficient) value, even at low sheet thickness. These foam possess self-extinguishing properties.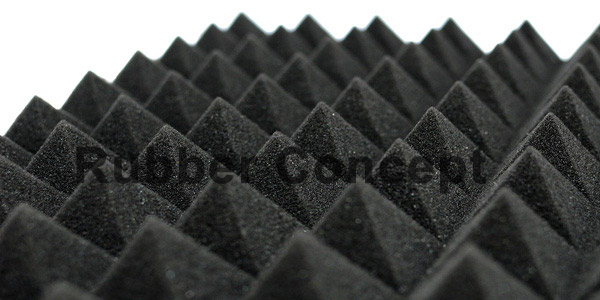 3) Acoustic insulation tiles for Auditorium / Theaters / Recording studio:
Rubber Concept also supplies acoustic insulation tiles, to lower the NRC (Noise reduction coefficient) value inside auditoriums or theaters or studios or big halls. These tiles are customized to meet the acoustic requirement of the area. These acoustic insulation tiles are available in different sizes with different material (wood, metal, fabric) and textures and designs, as per ambience requirements.
Rubber Concept also undertakes project for acoustic insulation both in industrial as well as commercial establishment. The scope includes design and supply of acoustic material as well as on-site installation.
---